Marriage Coaching
Make it last forever
Stay empowered, Keep the trust alive, Reconnect with your spouse, keep the Past in the Past and stay deeply in love.
The biblical standard of a marital union is between one man and one woman.
The foundation of that union must be God.
Marriage can be equally as wonderful as it is challenging. Marriage is the most intimate relationship two people can engage. You choose to trust your heart to another, believing that person will be emotionally able and available to respond to your love with love. All couples in this this most intimate relationship long to feel safe. However, it takes work to keep each person's heart safe in the marriage.
Do you wonder why listening seems to be so hard for your spouse?
Do you feel you can't ever get to the root or the end of your conflicts?
Is communication at an all-time low between you and your spouse? 
Love suffers long and is kind; love does not envy; love does not parade itself, is not puffed up; does not behave rudely, does not seek its own, is not provoked, thinks no evil; does not rejoice in iniquity, but rejoices in the truth; bears all things, believes all things, hopes all things, endures all things. Love never fails.
I Corinthians 13:4 – 8
The challenge for many couples is how to make their marriage a safe place. While love does suffer long, it should never be intolerable. Continuous arguing, feelings of distrust and disconnection along with feeling that your heart is simply unsafe with the one you love is not a safe marriage. Marriage coaching assists you and your spouse in taking action on rebuilding and reinforcing your marriage.
Not every marriage needs counseling, but every marriage can benefit from COACHING.
Coaching encourages couples to build more good times and end arguments with peaceful resolutions. After the argument, the goal is not to win, but to cleave or cling to your mate.
It is a time to repair hurt and feel safe again.
Marriage Coaching can assist you in developing the marriage of your dreams.
"So then, they are no longer two but one flesh. Therefore what God has joined together, let not man separate."
Matthew 19:6 (NKJV)
You will gain techniques to:
Establish a Kingdom Marriage, which is designed by God
Reconnect with lasting intimacy
Create a powerful mission and vision for your Kingdom Marriage
Resolve conflict with everyone on the winning side
Establish a safe haven in your marriage
Nurture your relationship and deepen your love for your mate
Set goals, make plans, and take action, together…forever
Great Coaching Leads to Great Transformation


Healing the Family Coaching, LLC


Offers Marriage coaching services for a minimum of three months starting at $125
Marriage coaching process includes:
Free coaching consultation
90 minute "Get to know you" session
One 30-minute call per week or one 60-minute call bi-weekly
Unlimited email support
Occasional brief check-in calls (if needed)
Are your ready to start the transformation of your marriage today?
Schedule A Free 20-Minute Consultation Today!
My Approach to Coaching
My approach to coaching provides empathy and compassion, an aim to improve your life, and to reach your personal and family goals. To achieve this outcome, coaching is coupled with counseling support without judgment. As a mental health professional, I can assess and address counseling needs as necessary (at request) to achieve your personal outcome. The overarching goal is to be clear about where you are and move you to where you want to be while preventing or overcoming various obstacles. Using comprehensive coaching skills, assessments, and faith-based tools, I assist you in establishing goal-oriented tasks on a daily, weekly, and monthly basis with accountability and support to the finish line. I see coaching as a client-focused process by which coaching must be tailored for each client. No cookie cutter services. We want to see you grow to your fullest potential and that is task number one.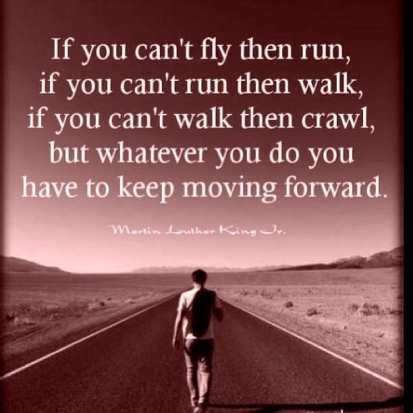 Got a question, comment, or concern? Don't Wait Any Longer. Send a message today!