Pre-Marital Coaching
Lasting Loving Marriage from the beginning
Be Intentional…Start with a plan…Not a problem.
Marriage is a BIG step…Don't you agree?
What if you could make that BIG step a much smaller step?
What would it look like?
How would you do it?
You may have heard it said over and over how marriage is a big step. But imagine for a moment that God did not intend for marriage to be so big. What if He intended for the union of marriage to be sweet, loving, glorious and exciting. Can you imagine the beauty of a marital union like that?
You can make the BIG step a lot smaller through Pre-Marital coaching.
Most couples seek pre-marital counseling as a way to ensure a great marriage or to get advice about marriage, because who knows how to be married before they get married. Couples also get pre-marital counseling out of obligation to the Pastor or even family members. Everyone wants to make sure your head is on straight before you commit to avoid divorce.
Pre-Marital Counseling is Great…And it works for many.
But Pre-Marital coaching is BETTER

Why?
Because it makes the BIG step so much smaller.
Pre-Marital coaching does ONE thing FAR BETTER than counseling…it allows the couple to decide what will make a successful marriage for them. All marriages are not the same and the best people to form and establish what happens in a marriage is the three people in the marriage.
What…THREE people?
Yes. Glad you asked.
Christ must be at the center of your marriage. He is the One who will help you create a safe haven for you and your spouse. His Word must be the final say in all matters of the marriage. Coaching encourages you to establish what is best for you and your spouse from this day forward. It shows you how to be triumphant in your marriage before it even begins.
"Commit to the Lord whatever you do, and he will establish your plans."
Proverbs 16:3
Pre-Marital coaching assists you and your fiancé in strategizing and setting marital parameters like:
Protecting the union in a safe haven of emotional connectedness.

Effective communication between you and your fiancé, which results in fewer misunderstandings leading to arguing or distance.




Marital values to define the precious treasures of your marriage.




Lasting intimacy that goes beyond the bedroom into how you connect with your spouse all day long.




Learning Conflict Resolution that keeps you and your spouse from running to the door.




etting goal, making plans and taking action.
Did you know "cold feet" is a manifestation of fear? Why should you fear entering into a marriage founded on love and trust?
STOP the fear…Make all the BIG steps smaller steps…and rejoice in the blessing of your pending marriage. Get Coached!
Great Coaching Takes Time To Achieve Great Transformation.
Healing the Family Coaching, LLC offers Pre-Marital coaching services for a minimum of one session per week at $90 per hour.
Marital Coaching process Includes:
Free coaching consultation

60-minute assessment & goal setting session

One up to 60-minute video session bi-weekly

Unlimited email/text support [no sessions via text or email]


Occasional brief check-in calls (if needed)
Schedule A Free 15-Minute Consultation Today!

Are your ready to start the transformation of your family today?
My Approach to Coaching
My approach to coaching provides empathy and compassion, an aim to improve your life, and to reach your personal and family goals. To achieve this outcome, coaching is coupled with counseling support without judgment. As a mental health professional, I can assess and address counseling needs as necessary (at request) to achieve your personal outcome. The overarching goal is to be clear about where you are and move you to where you want to be while preventing or overcoming various obstacles. Using comprehensive coaching skills, assessments, and faith-based tools, I assist you in establishing goal-oriented tasks on a daily, weekly, and monthly basis with accountability and support to the finish line. I see coaching as a client-focused process by which coaching must be tailored for each client. No cookie cutter services. We want to see you grow to your fullest potential and that is task number one.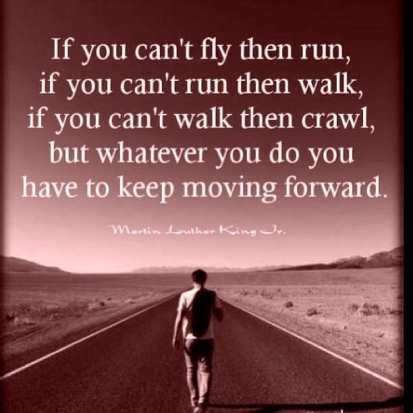 Got a question, comment, or concern? Don't Wait Any Longer. Send a message today!