Featured Publications
Spiritual Parenting, 2nd Edition
Spiritual Parenting, 2nd Edition - Understanding Your Role as a Parent Spiritually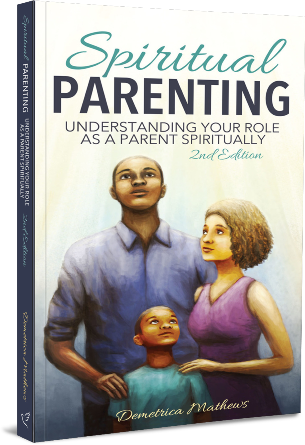 Now Available on Amazon

You don't want to miss this chance! 
"I don't know what to do with this kid anymore."
"I am at my wits end."
"I am really just tired."
"Where is the MANUAL for this kid" 
If you have wondered, thought, or said this at one time or another, keep this book in your grasp. Spiritual Parenting is a POWERFULLY informative guide that addresses mastering parenting with biblical standards. Spiritual Parenting releases the mysteries beyond traditional parenting; uncovering THE SUPERNATURAL POWER imparted to you by God to be successful in your parenting. It is with the Love of God and Jesus that we learn how to build a family of faith after God's own heart. 
Demetrica Mathews shares the revelations that she received from the heart of God on how to protect, encourage, train and provide a strong foundation in your children; for the glory of God. She releases spiritual insight on traditional perspectives of parenting. Giving you a more affirming experience in the ever-changing relationship of Parent-Child. 
Price: $15.99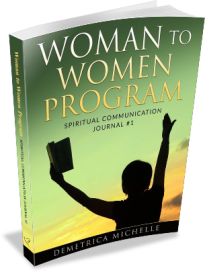 Woman to Women Program
The Woman to Women Program is about bringing the best out of women in all stages of life and to see the potential of every woman maximized to do life God's way.
WWP's Journal #1 teaches and encourages effective spiritual communication within ourselves, with God, and with others.
Effective communication yields powerful relationships, greater manifestation of the power and promises of God, and a deeper reach to being your authentic self.
Price: $12.00
Got a question, comment, or concern? Don't Wait Any Longer. Send a message today!