Family Coaching
Building Strong Legacies
Create Unity, Create Healing, Create your legacy, It Starts Today!
We were all designed and created to be relational. This means it is written in our human DNA to have relationships. Family is the first and most important relationship, because it teaches us how to have or build relationships with others outside of family. Families are the foundation of the world because families promote unity and where there is unity there is power. Being a part of a family empowers individuals to great success or great defeat. Family Coaching assists families in developing unity within the family unit. While family has a divine purpose, it is not always developed or managed well.
Tired of confusion and frustration among members of your family?
Are you over the screaming and yelling creating distance with those you love?
Are you honestly tired of praying for family with little to no results?
Take a deep breath and imagine for a moment…
What would your life be like if you and your family were totally healed from hurtful words and deeds, free from discontent and discouragement, and walking in unity, the way God intended?
Family coaching can assist you in having the loving family you desire.
Maybe you have a blended family. In times past, a blended family was called a step-family. Being a part of a blended family has many challenges. Family Coaching can be the source to change those challenges into triumphs as well.
Remember this…
"So you shall rejoice in every good thing which the Lord your God has given to you and your house, you and the Levite and the stranger who is among you." Deuteronomy 26:11
Let's be honest…Nurturing, loving, and growing a family today is a challenge. Marriage and family is one of the most challenging jobs in the world, because we love our family so much and it literally hurts to the heart when they are out of control or making hurtful choices. 
The truth was spoken years ago, when someone said, "It takes a village to raise a child."
Yes! It also takes a village to raise a family.
Family Coach, Demetrica Mathews is familiar with raising a family. She is well verse in her own family as well as being an encouragement to other families. Demetrica also knows counseling, mentoring, and other helping services are not always the answer for every family. Every family deserves the right fit to help them prosper. Demetrica and Healing the Family Coaching want to be your village through our coaching services! We want to walk along side of you to help your family prosper. Our personal goal is to see you receive strategies and techniques to keep you prospering for generations to come.
You will gain techniques to foster:

Kingdom Leadership in the Family




Reconnect with distant family members




The Power of a mission and vision for your family




Conflict Resolution skills




Best practices for establishing family values




Effective relationship building that last for generations




Life habits for continued success
Coaching is designed to allow you to gain and remain in control of every area of your life. You make sound choices to fit your family's unique character. The job of the coach is to encourage, hold you accountable and allow you a safe place to freely build and realize your dream for your family. The skills you will learn are invaluable to the progression of your family.
Great Coaching Leads to Great Transformation
Healing the Family Coaching, LLC
offers Family coaching services for a minimum of three months starting at $125.
Family Coaching process includes:
Free coaching consultation

90-minute assessment & goal setting session

One 60-minute call/face to face bi-weekly or 30-minute call per week session

Unlimited email support

Occasional brief check-in calls (if needed)
Schedule A Free 20-Minute Consultation Today!

Are your ready to start the transformation of your family today?
My Approach to Coaching
My approach to coaching provides empathy and compassion, an aim to improve your life, and to reach your personal and family goals. To achieve this outcome, coaching is coupled with counseling support without judgment. As a mental health professional, I can assess and address counseling needs as necessary (at request) to achieve your personal outcome. The overarching goal is to be clear about where you are and move you to where you want to be while preventing or overcoming various obstacles. Using comprehensive coaching skills, assessments, and faith-based tools, I assist you in establishing goal-oriented tasks on a daily, weekly, and monthly basis with accountability and support to the finish line. I see coaching as a client-focused process by which coaching must be tailored for each client. No cookie cutter services. We want to see you grow to your fullest potential and that is task number one.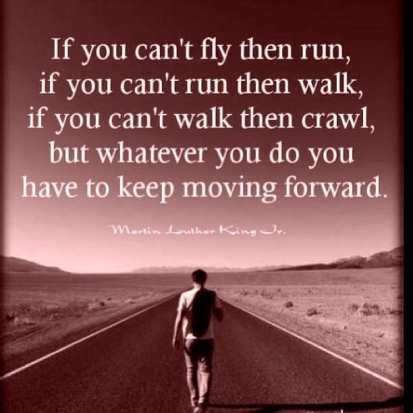 Spiritual Parenting, 2nd Edition - Understanding Your Role as a Parent Spiritually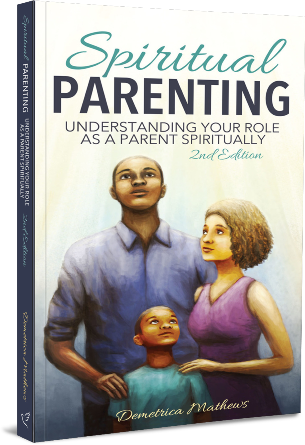 Now Available on Amazon

You don't want to miss this chance! 
"I don't know what to do with this kid anymore."
"I am at my wits end."
"I am really just tired."
"Where is the MANUAL for this kid" 
If you have wondered, thought, or said this at one time or another, keep this book in your grasp. Spiritual Parenting is a POWERFULLY informative guide that addresses mastering parenting with biblical standards. Spiritual Parenting releases the mysteries beyond traditional parenting; uncovering THE SUPERNATURAL POWER imparted to you by God to be successful in your parenting. It is with the Love of God and Jesus that we learn how to build a family of faith after God's own heart. 
Demetrica Mathews shares the revelations that she received from the heart of God on how to protect, encourage, train and provide a strong foundation in your children; for the glory of God. She releases spiritual insight on traditional perspectives of parenting. Giving you a more affirming experience in the ever-changing relationship of Parent-Child. 
Price: $15.99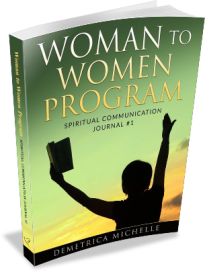 Woman to Women Program
The Woman to Women Program is about bringing the best out of women in all stages of life and to see the potential of every woman maximized to do life God's way.
WWP's Journal #1 teaches and encourages effective spiritual communication within ourselves, with God, and with others.
Effective communication yields powerful relationships, greater manifestation of the power and promises of God, and a deeper reach to being your authentic self.
Price: $12.00
Got a question, comment, or concern? Don't Wait Any Longer. Send a message today!